Clipping and Photoshop Manipulation
Photoshop Manipulation and Restoration
Photoshop work on images used for advertising or news reporting has a bad reputation. The reality is that almost every professional image has some degree of image manipulation. There are ethics involved in this area and making something out to be something it isn't can be ethically wrong however more often, simple changes are required that are more innocent in their undertaking.
Sometimes product samples come with the wrong colour or the wrong part or sometimes the sample may not come in time for product launch at all! The skills of the photoshop artist here can be immensely important since images can be generated with amazing realism that show how the actual product will look. Companies can then pre-sell the product or advertise the product before actual production and this may be worth millions of dollars in sales.
With our eye for detail and technical illustration expertise, combined with skilled proficiency in the most powerful industry-leading software, nothing is too difficult or impossible.
Industrial designers are trained in the principles of perspective, how light and shade are cast and how reflections appear. Photographers discover much of this through the lens of the camera and learn how to control light. These unique skills give us an advantage in our photo-manipulation work.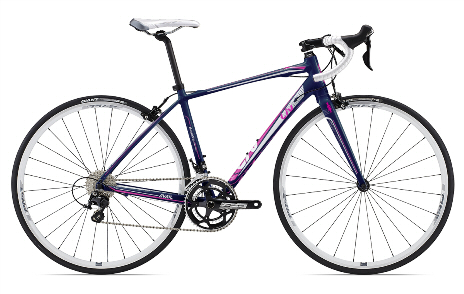 Above: Photoshop mock-up of Liv's Special Edition Avail model bike supporting Breast Cancer research. Image completely built from scratch from art files, used to ensure final manufacture was correct as specified and to pre-sell the model to Giant's bicycle dealers.
Below: Actual studio photograph of production Liv bike, included clipping and general image cleanup from studio shoot.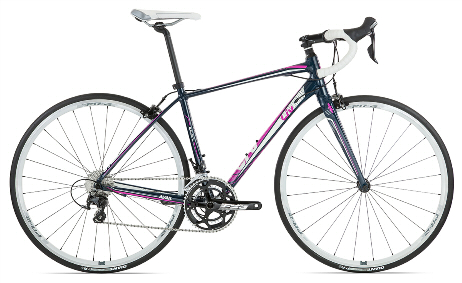 Photography Clipping
Basically clipping (sometimes called 'clear-cutting') means 'cutting out' the subject from the background.
Clipping is an important part of product photography and many other studio shoots. Even when photos are taken in a professional studio environment with controlled lighting on solid coloured (such as white or black) backgrounds, there are often unwanted shadows, fishing line, props and marks or the background simply is not evenly illuminated. Cutting out the product or model allows you to make a perfect coloured background ready for professional output such as catalogue and magazine layouts or a product range website. You may also want a transparent background for the image so that later you can overlay the photo onto other backgrounds.
Clipping can make photoshop manipulation easier for when things are not quite right in the studio photo (incorrect product colour, straightening, missing part etc. etc.) A finished photo of a product or model for professional output should always have a clipping path embedded. Of course, sports, concerts and event photography do not often require clipping paths as the background is usually kept.
Clipping is a very time-consuming part of studio photography, often taking more man-hours than the shoot itself. PDA has the capability of clipping hundreds of photos within 24 hours. Prices start from $2 for simple images to $24 for extremely complex images with multiple people and bicycles for example.

Clipping and Photoshop Manipulation Services include:
Colour balancing
Removal of scratches, dust and marks
Changing of colour to specific areas
Replacement, adding or removing of objects or parts
Building a complete new image
Air Brushing and smoothing
Adding or removing highlights, shadows and reflections
Removing sweat marks, wrinkles or other unsightly areas
Bending shapes
Changing perspectives
Adding or Removing backgrounds
Rotating and straightening
Blending
Clipping simple products, $2 +GST
Clipping standard products and packaging, $5 +GST
Clipping difficult products such as bicycle or person, $9 +GST
Clipping extremely difficult images such as a group of people, $24 +GST
Hundreds of images can be clipped in 24-48 hours