Photography Services
In today's fast-paced world, a picture is worth much, much more than a thousand words.
In a glimpse you can know if content is right for you to spend more time on. Users may be driven away simply because a text block is more than 20 words. Images have become increasingly important and better yet – professional images sell your product or make you stand-out against the billions of other images we see daily.
PDA offer a range of professional photography services including studio and product photography, sports, live concerts and events, landscapes and interiors, weddings and corporate functions, commercial lifestyle and advertising photography.
With over 15 years industry experience we have serviced a number of internationally recognised brands such as Giant, Caravan Industry Association, Shotz, Malvern Star, Coles, Whitesuede, Delre International and others aswell as being regularly accredited for many high profile sporting events and concerts such as The Australian Open tennis, AFL and Melbourne International Jazz Festival. We are recognised for our professionalism with full Gold Membership of Canon Professional Services. We have often been contracted to travel both interstate and overseas for our expertise in certain areas of photography.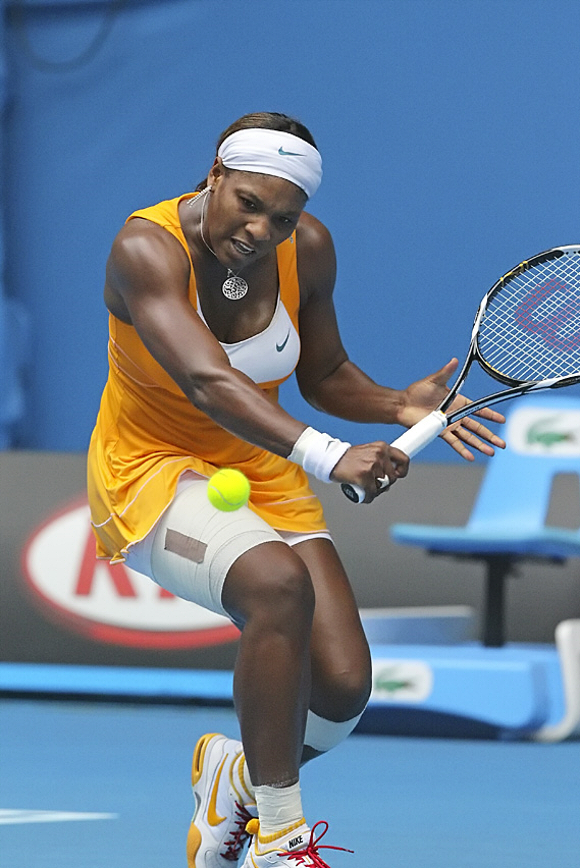 Professional Photography Services Include:
Studio product photos
Interiors for corporate, shops or real-estate
Landscapes
Sports and action
Music and event photos
Aerial Photography
Remote live-view shooting
Lifestyle advertising and magazines
Model, baby and family portfolios
Weddings
Event video
Photojournalist work
Travel
For product photography we have the option of using our own studio, or a full portable setup including backgrounds and lighting at your showroom, eliminating the transport headache and risk of damage to your valuable new or large products and samples.
Pictured Left: Serena Williams, Hisense Arena
Australian Open Tennis. Photographer: Richard Dodson