Meet the Director
Richard Dodson
(DIRECTOR / DESIGNER /PHOTOGRAPHER )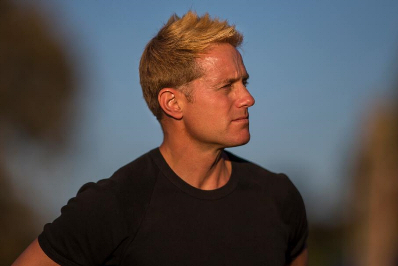 Richard Dodson has worked over 20 years in the professional studio design field post University. He holds a number of formal design qualifications in both graphic and product design including a Bachelor of Design (Industrial Design) with Honors from the prestigious Swinburne Design School amongst others.

Richard's experience includes design of full electrical products and parts in numerous materials and manufacturing techniques, furniture for Australia's biggest retailers, exhibition sets and signage for some of the world's largest corporations and events, graphic design of every conceivable form – most notably for Giant Bicycles ever since the year 2000 – and numerous product sourcing projects direct from Asian manufacturers.
With a passion for photography, Richard has proven himself a strong and professional master of light. He has worked events at the highest level including Australian Open Tennis, AFL, music concerts for global superstars and for large corporates such as Coles. He has performed numerous product studio shoots for global brands including The world's largest manufacturer of quality bicycles; Giant for well over 12 consecutive years. He has been flown both inter-state and across the world for his expertise in photography. Richard is a Gold member and endorsed by Canon Professional Services.
Richard entered the workforce when the digital age was in it's infacy. He developed a strong understanding of reflection, light and shadow through technical hand illustration, hand rendering techniques and sketching before computers were mainstream. He has seen computer graphics and digital photography grow since their earliest days and this enabled him to develop a very broad skillset shared by few and giving him a unique advantage and insight.
Richard's own personal interests include tennis/fitness and music. He currently plays VTA Grade 1 Pennant tennis and represented Victoria as a junior. Richard played professional jazz around Melbourne and once took a band to China to play 300 individual performances sometimes to 50,000 audience.