About Us
Photography And Design Australia Pty. Ltd. offers specialist services in graphic design, photography, web design, product design, project management, product sourcing, exhibition design & display.
We offer the cutting-edge design and professional approach of large advertising or marketing agencies, but in every project, designers and photographers with many years of experience handle your work and deal with you directly. We get it done right and with fore-thought for future requirements.
Your staff don't want projects coming back countless times asking for direction or proofing. We work hard and learn your requirements well to provide finished solutions that you're likely to approve first time. You can get on with growing business and know you've had design projects finished in one quick swoop to a standard you're actually excited about.
We deliberately and wisely keep our overheads at a bare minimum which is reflected in our competitive rates, while maintaining the highest standard of work. Our dedication to the clients and brands that we service sets us aside from other design agencies. We share your vision, live your brand and will work as long and as hard as it takes to meet every deadline. We have built and maintained solid working relationships with clients and suppliers, some of which have spanned well over a decade.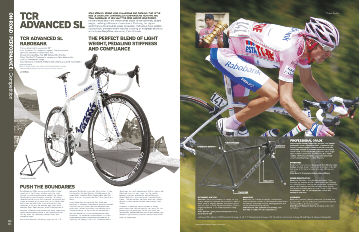 Pictured: Giant Bicycles Consumer Catalogue 2010
Studio Product Photography, Sports, Events, Corporate, Lifestyle and Magazines, Interiors, Wedding and Portrait Photography




Graphic Design for catalogues, brochures, magazines, banners, Signage, branding/Logos, Clothing, Illustration and packaging




Industrial/Product Design – renderings, concepts, models, furniture, styling, function




Video, Web sites and adverts, sound recording and Multimedia.



Our graphic design and photography work has achieved a 'high recommendation' from The Australian Catalogue Awards.
The Giant Bicycles catalogue has been a top four finalist each time in the only years entered – 2003, 2004 and 2006.